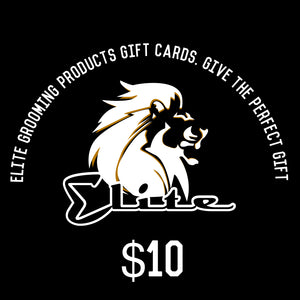 Elite Grooming Products Gift Card
Elite, who and why
Step up to the real deal. This Company has been my passion to build for years now. With a lot of hard work and vision, along with testing and reviewing just about every product under the sun. The Who, myself J.Hussle also known as "Products" have taken my vision and knowledge of beard products to the next level with Premium Grade products and gear. The why, I want to offer top notch products and service. Products that work great for all Beards first, also that have an amazing scent to bring your beard game to the next level. Welcome to Elite Grooming Products. "Be Elite"!!!
Our Commitment To Quality
Disclaimer:

My beard care products, I make right here in Florida. I love creating new scents and working on my craft. I've tested hundreds of products. This has helped me find out which ingredients work the best, so I'm able to provide the highest quality beard care products and bring them to my lineup. This also ensures you to have healthiest beard you can have throughout your journey.

Our gear(hats and t-shirts) are printed with our in house partner in Southern California.